Formed in 1997 we are the 'Progressive Ragdoll Breed Cat Club'. Our site is designed to not only bring together like-minded owners but to help safeguard the well being and the purity of the Ragdoll breed and to encourage a wider appreciation of the very unique qualities of Ragdolls.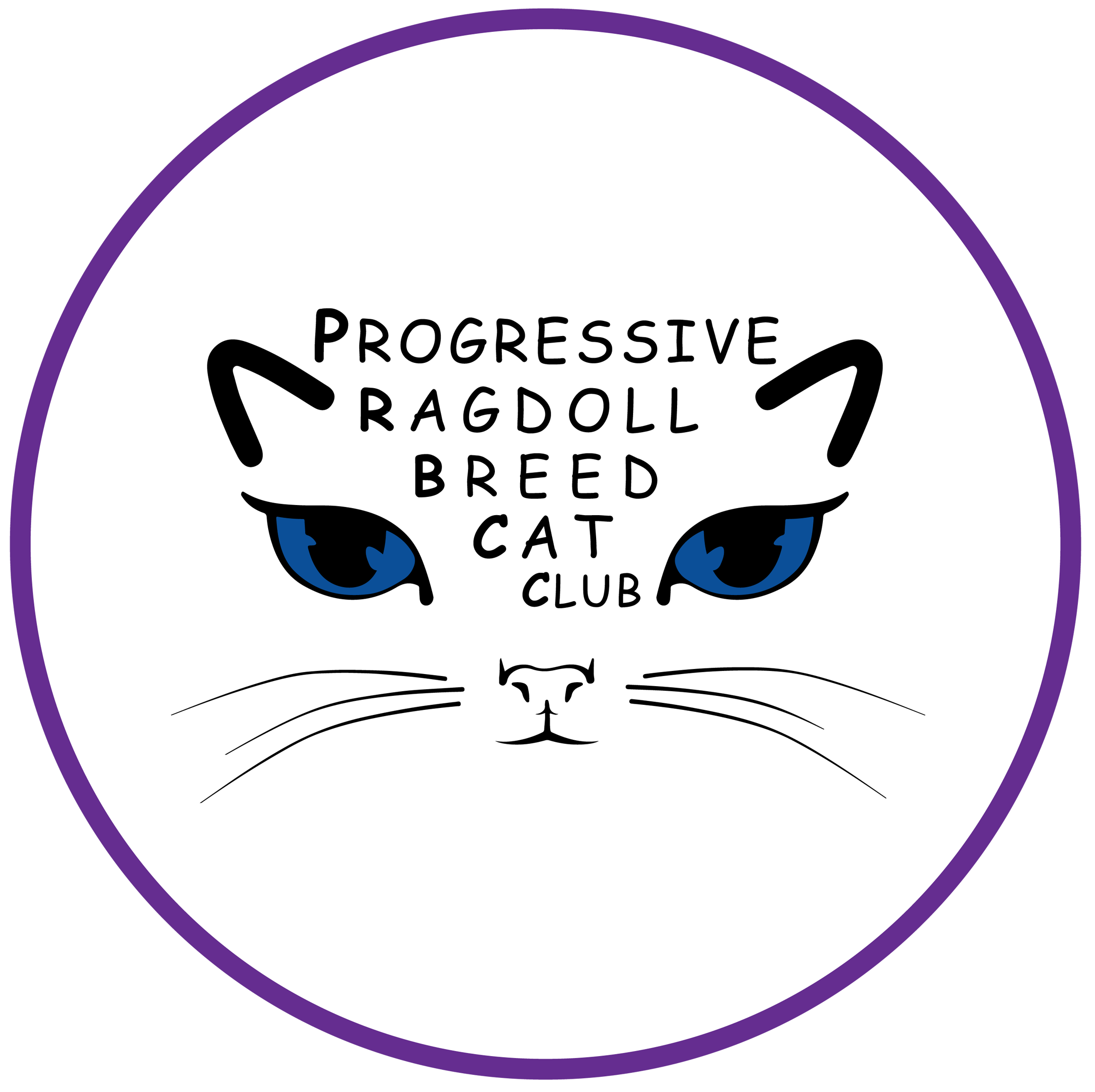 To promote interest in the breeding and exhibiting of Ragdolls of all colours and patterns under GCCF rules, in part by holding shows, seminars and exhibitions.
To ensure the continued health and well being of the breed in general.
To encourage and promote the breeding of new colours and patterns through a GCCF recognised out-crossing programme.
To establish friendly working relationships with the breed clubs and individual breeders involved.
To establish and maintain a comprehensive Welfare/Rescue scheme for the breed and where appropriate liaise with other rescue groups.
To offer help, advice and support to new owners, exhibitors and breeders.
To abide by the Rules and relevant clauses of the Constitution of the GCCF and to represent the interests of the club members at GCCF Council Meetings and at the Breed Advisory Committee (BAC).
In co-operation with other affiliated clubs, via the BAC, to establish Standards of Points and Breeding Policies for Ragdolls, and to nominate persons for appointment as Judges of Ragdoll Cats.
​
We make a great team, we work hard for both the Ragdoll as a breed and for you our members – Got a question, need support, just ask use our contact us form below and a member of the committee will assist.
PLEASE CLICK HERE TO SEE THE CLUB RULES AND CONSTITUTION
PLEASE CLICK HERE TO DOWNLOAD THE BREEDER APPLICATION FORM
Breeders Seminar Application Form
Members Show Results Competition Entry Form 2023
We ensure that all our members are kept well informed with current Ragdoll breeding policies .  We keep our finger on the pulse in terms of GCCF governance and cascade into our membership .  We are always on hand to support you.
How we support our members
• Seminars – Learn about the breed and good ethics
• Support and Inform its Members
• Informative – Regular news letters